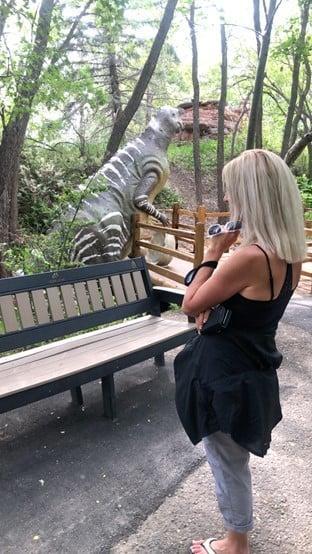 OHF Bench at the Calgary Zoo
OHF's Dr. Martha Hart scouts out placement for the new OHF Commemorative Bench to be located in The Calgary Zoo Prehistoric Park; dedicated to everyone who tries to make this world a better place for animals, people, and the environment, including our wonderful OHF Committee, Sponsors, Supporters, and devoted staff at The Calgary Zoo!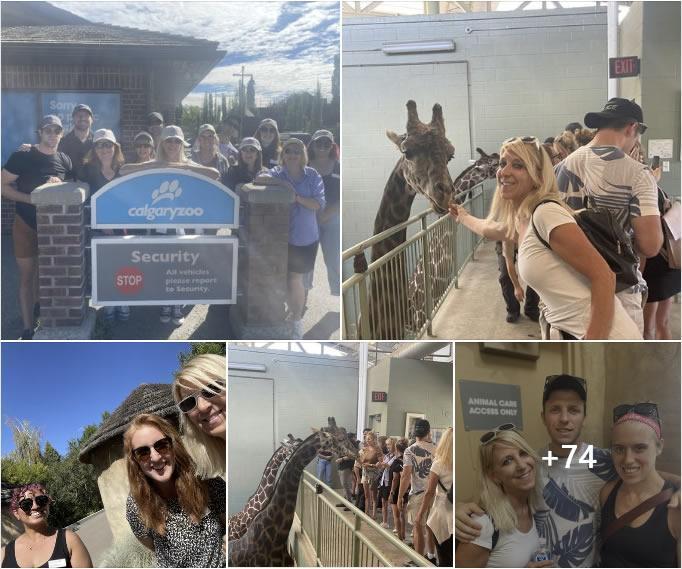 The OHF is a very proud supporter of our Calgary Zoo, animal and environmental conservation initiatives via Bully's The Bulldog Magazine, and had a wonderful magical special behind-the-scenes experience of a lifetime with their amazing giraffes! Special thanks to zoo reps Che and Kaleigh for organizing this outing for us as well as the incredible Sunday Zoo Brunch we enjoyed. The Calgary Zoo is an fantastic organization dedicated to the betterment of all living species.
The OHF is a very proud supporter of the Calgary Zoo Wildlife Conservation Program. OHF's Oje and Athena Hart, Virginia Xavier, and Dr. Martha Hart had a fabulous afterhours special donor zoo outing with fabulous Calgary Zoo Senior Development Officer Tian Everest and lovely staff.
The Calgary Zoo's Centre for Conservation Research uses science to protect at-risk species. Their innovative approach smartly empowers communities worldwide by building capacity and improving the livelihoods of local people to benefit from protecting wildlife. Support our beautiful Calgary Zoo and help communities and wild species thrive locally and globally. Check out how you can help at: www.calgaryzoo.com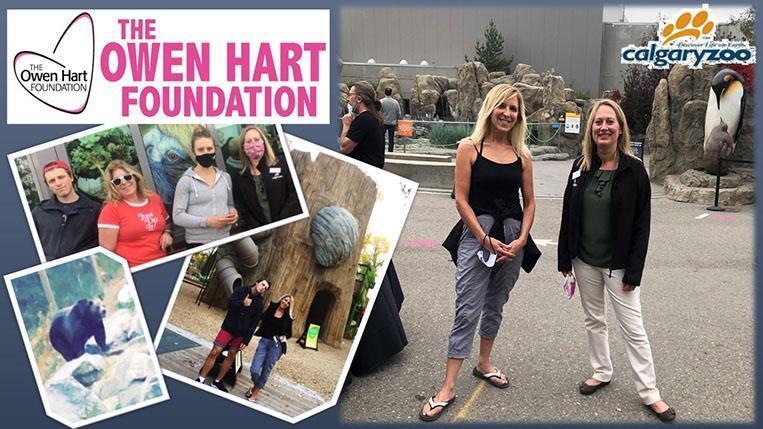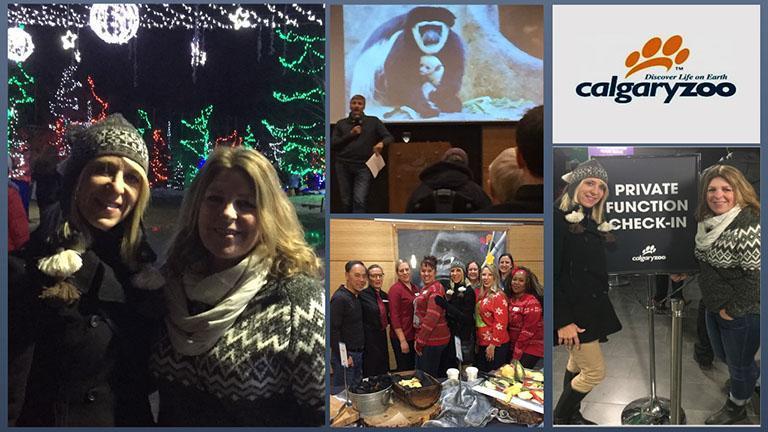 Dr. Martha Hart and OHF committee member Virginia Xavier really enjoyed the ZOOLIGHTS donor appreciation event last night and the insightful and informative talk given at this wonderful private function by Calgary Zoo President & CEO Dr. Clement Lanthier. The pair happily hung out with the zoo crew and loved walking around our spectacular zoo with its incredible display of Xmas lights, festive music,warm open fires, great hot chocolate, and souvenir shops, all set in a terrific family friendly environment. Be sure to go check it out – so beautiful. The Calgary Zoo is also a valued OHF Online Auction Sponsor. Friends helping friends – what could be better.