Special Projects
The Owen Hart Foundation partners with many other worthwhile causes
locally & around the world.
We provide opportunities for
hard-working people who have limited resources and unlimited potential.
The OHF Crew Back At The Calgary Zoo!
The OHF is a very proud supporter of the Calgary Zoo Wildlife Conservation Program. OHF???s Oje and Athena Hart, Virginia Xavier, and Dr. Martha Hart had a fabulous afterhours special donor zoo outing with fabulous Calgary Zoo Senior Development Officer Tian Everest and lovely staff.
The Calgary Zoo???s Centre for Conservation Research uses science to protect at-risk species. Their innovative approach smartly empowers communities worldwide by building capacity and improving the livelihoods of local people to benefit from protecting wildlife. Support our beautiful Calgary Zoo and help communities and wild species thrive locally and globally. Check out how you can help at: www.calgaryzoo.com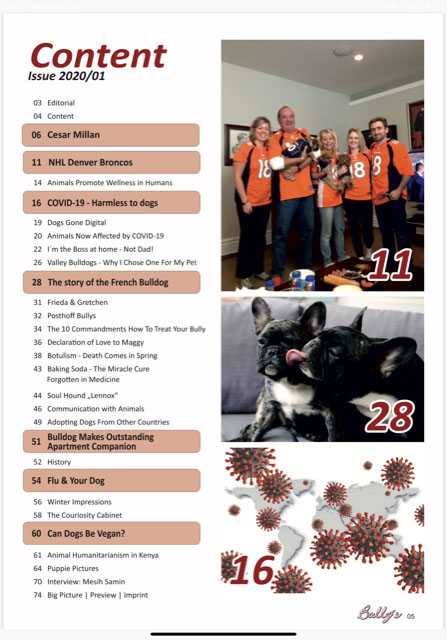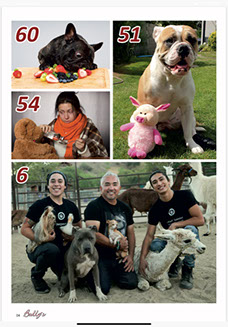 OHF Proud to Announce NEW Bully's Bulldog Magazine Now Available In North America
OHF's Athena Hart interviews Denver Broncos co-Owner's family about owning their bulldog famously named
Elway in this 1st Issue! Don't miss it! OHF Journalist
Athena Hart (an Editor & Chief) writes so many amazing
articles for this incredible NEW magazine including an animal humanitarianism column. The OHF is the magazine's designated charity with 10% of the proceeds donated to the OHF. Check it out and subscribe - see link below:


Bully's - The Bulldog Magazine - June 2020 Subscriptions ...pocketmags.com ??? bullys-the-bulldog-magazine Bully's - The Bulldog Magazine. 6 issues per year Write Review From ???4.50 per issue Bully's is the first magazine exclusively about Bulldogs and Molossiers.
???4.49 to ???26.99 - ???In stock
The OHF Proudly Supports Amnesty International!
The OHF is helping to free Magai Matiop Ngong in South Sudan. Dr. Hart got on a train in London England this past week unsure which project to support this year via their Amnesty International Partnership. In a tattered old newspaper she read Magai's sad story - decision sealed.
To help please donate to: https://amnesty.ca
Magai Matiop Ngong was just fifteen when he was sentenced to death in South Sudan. Tell the government to commute his sentence and stop using the death penalty against children. ... He was in secondary school and had ambitions to help people when he grew up. Now, Magai lives in prison ...
Help free Magai from death row | Amnesty International
https://www.amnesty.org ??? w4r-2019-south-sudan-magai-matiop-ngong
The OHF Proudly Supports
The Calgary Zoo Conservation Program!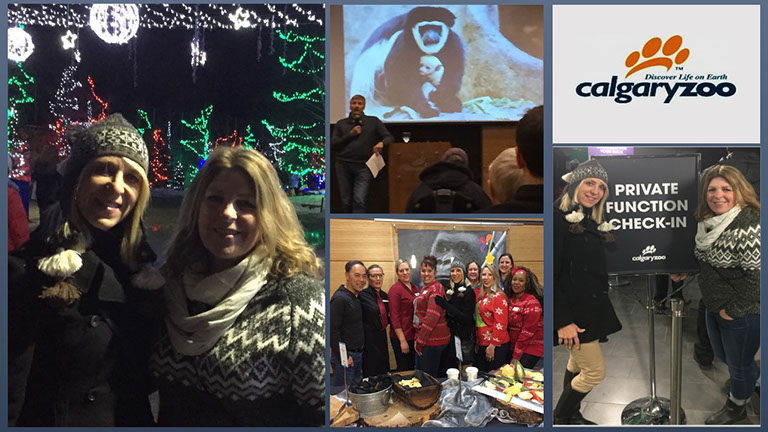 Dr. Martha Hart and OHF committee member Virginia Xavier really enjoyed
the ZOOLIGHTS donor appreciation event last night and the insightful and
informative talk given at this wonderful private function by Calgary Zoo President & CEO Dr. Cl??ment Lanthier. The pair happily hung out with the zoo crew and loved walking around our spectacular zoo with its incredible display of Xmas lights, festive music,
warm open fires, great hot chocolate, and souvenir shops, all set in a terrific family friendly environment. Be sure to go check it out - so beautiful. The Calgary Zoo is also a valued OHF Online Auction Sponsor. Friends helping friends - what could be better.
Ashid Bahl of For the Love of Children Society (left), with Darcy Anderson owner of Trapped Escape Room Experience, as well as Sophal Mom visionary and survivor of the Cambodian Killing Fields, and Dr. Martha Hart of the OHF.
Thank you so much for your support Darcy!
A Big Thank You to Our OHF Sponsor
Trapped Escape Room Experience!
Our OHF sponsor Darcy Anderson of Trapped Escape Room Experience is very generously donating thousands of dollars to help build a much-needed playground for the Cambodian school children supported by FTLOCS and the OHF. Until now these wonderful but disadvantaged children in need did not have a single toy to play with. If you would like to donate to one of our many great causes - please contact us at www.calgaryfoundation.org
Dr. Hart and son Oje with Ashid Bahl of For The Love of Children Society and Cambodian school children celebrating school supplies generously donated by ConocoPhillips Canada.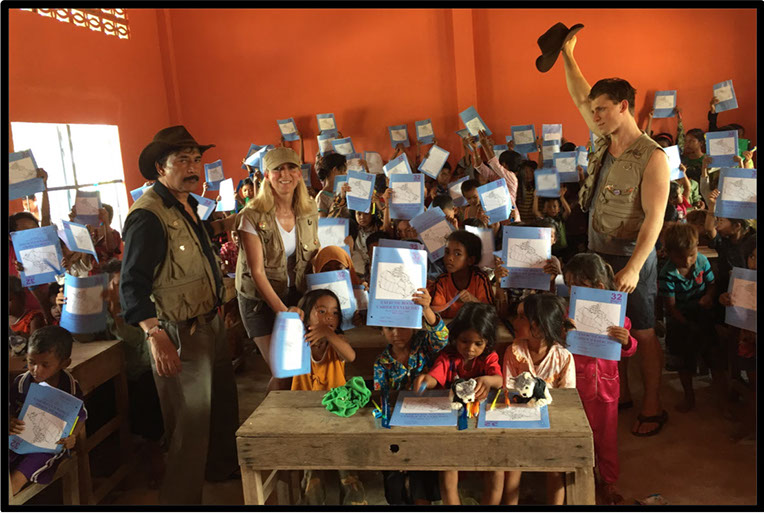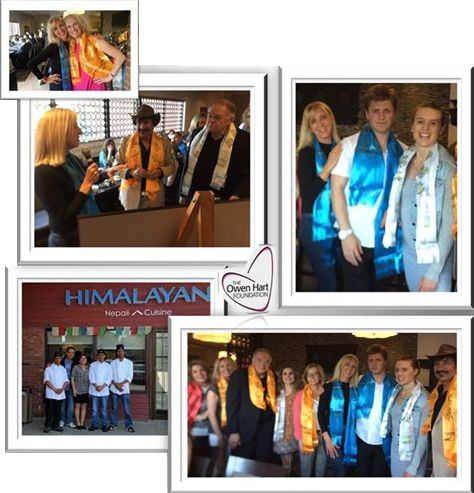 Thanks to all for helping the OHF and the For the Love of Children Society raise over $25,000+ for the earthquake victims of Nepal through the five successful fundraising dinners held at the Himalayan Restaurant who generously donated all of the food for each event.
We built four new homes and helped aid two schools we support in Nepal and much more.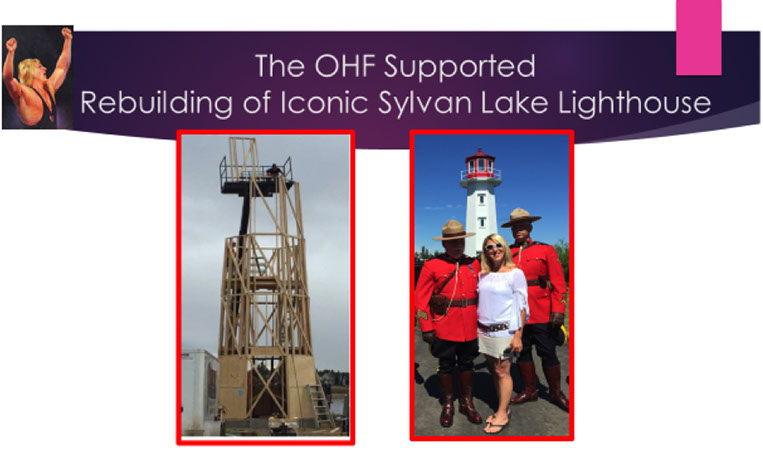 Thanks to the amazing support we???ve received, The Owen Hart Foundation helped raise a significant portion of the $200,000 needed to rebuilding the Sylvan Lake Lighthouse ???
a landmark and the only lighthouse in Alberta ??? modeled after Canada???s most famous lighthouse, the Peggy???s Point Lighthouse at Peggy???s Cove, Nova Scotia. Thanks to all!!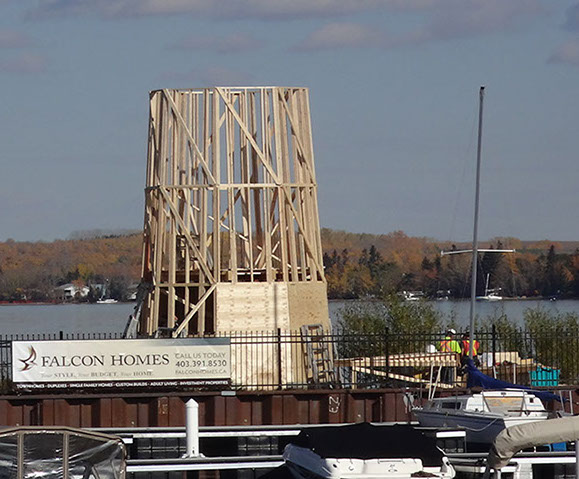 The Owen Hart Memorial Fund
Imagine dealing with the stress of your child being in hospital and on top of that worrying about being able to afford your most basic needs.
Unfortunately, this is the reality for some families at the Alberta Children???s Hospital. Created as a lasting legacy, the Owen Hart Memorial Fund was established at the Alberta Children???s Hospital Foundation in 1999. This Fund is used to assist families who are facing financial challenges while their child is in Hospital such as bus and taxi costs, parking expenses, and meal vouchers for the hospital cafeteria. The special Fund allows our hospital???s social work team to respond to immediate needs. No family is turned away. Learn more.
ADDITIONAL OHF PARTNERSHIPS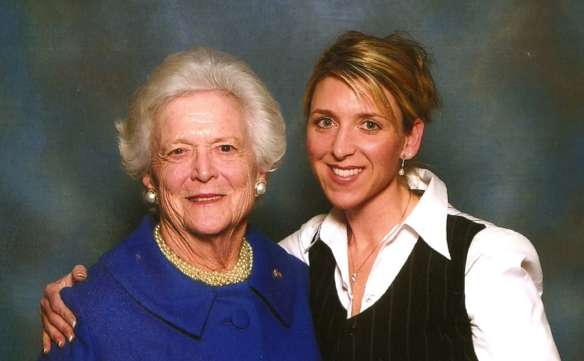 Two Champions of Literacy & Education
Dr. Martha Hart with Former 1st Lady of the United States Barbara Bush at a CBE Event
Dr. Martha Hart with Economist Jeff Rubin & Steve Forbes of Forbes Magazine in support of a Community Kitchen Program Calgary Event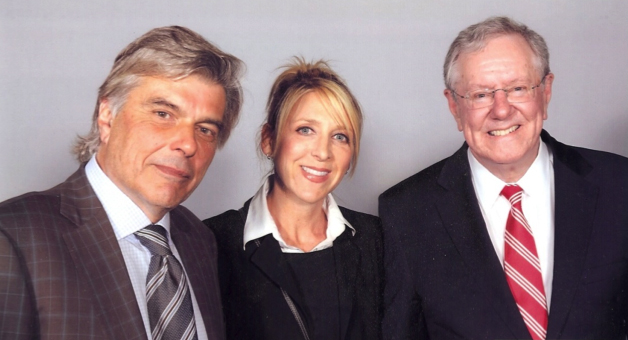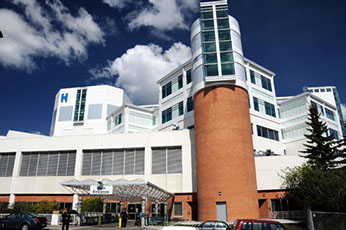 Grief Counseling Office
at the Rockyview Hospital
Another project funded by Martha Hart was the building of an additional grief counseling office at the Rockyview Hospital in Calgary, to aid and support other individuals experiencing grief and in need of grief counseling support.
Proceeds from The Owen Hart Foundation's annual events (2000-2003) helped support the Youville Recovery Residence for Women. Learn more about the Residence.
A Partners Story
The Coughlin Memorial Golf Tournament is an example of the type of partnership The Owen Hart Foundation wishes to establish. This tournament was established to memorialize Colleen Gray's brother Steve, his wife Janine and daughters Callie and Erin, who were killed in a plane crash in 1998. Colleen is the Public Relations Manager of The Owen Hart Foundation and has teamed up Martha Hart to raise money for a much-needed van for Camp Horizon. This partnership will ensure that this goal will be achieved along with an increased awareness of the tournament.
COPYRIGHT ?? 2021 THE OWEN HART FOUNDATION