We provide opportunities for
hard-working people who have limited resources and unlimited potential.


For media information contact:
The Calgary Herald
AN EVENING WITH RUSSELL PETERS
PROVIDES MUCH-NEEDED LAUGHTER - Comic joins ranks of legends who have supported the cause, writes Bill Brooks. Owen Hart Foundation founder Martha Hart spoke passionately at the Peters event and thanked all in attendance for their continued support. Read the entire article published in the Calgary Herald, December 12, 2021.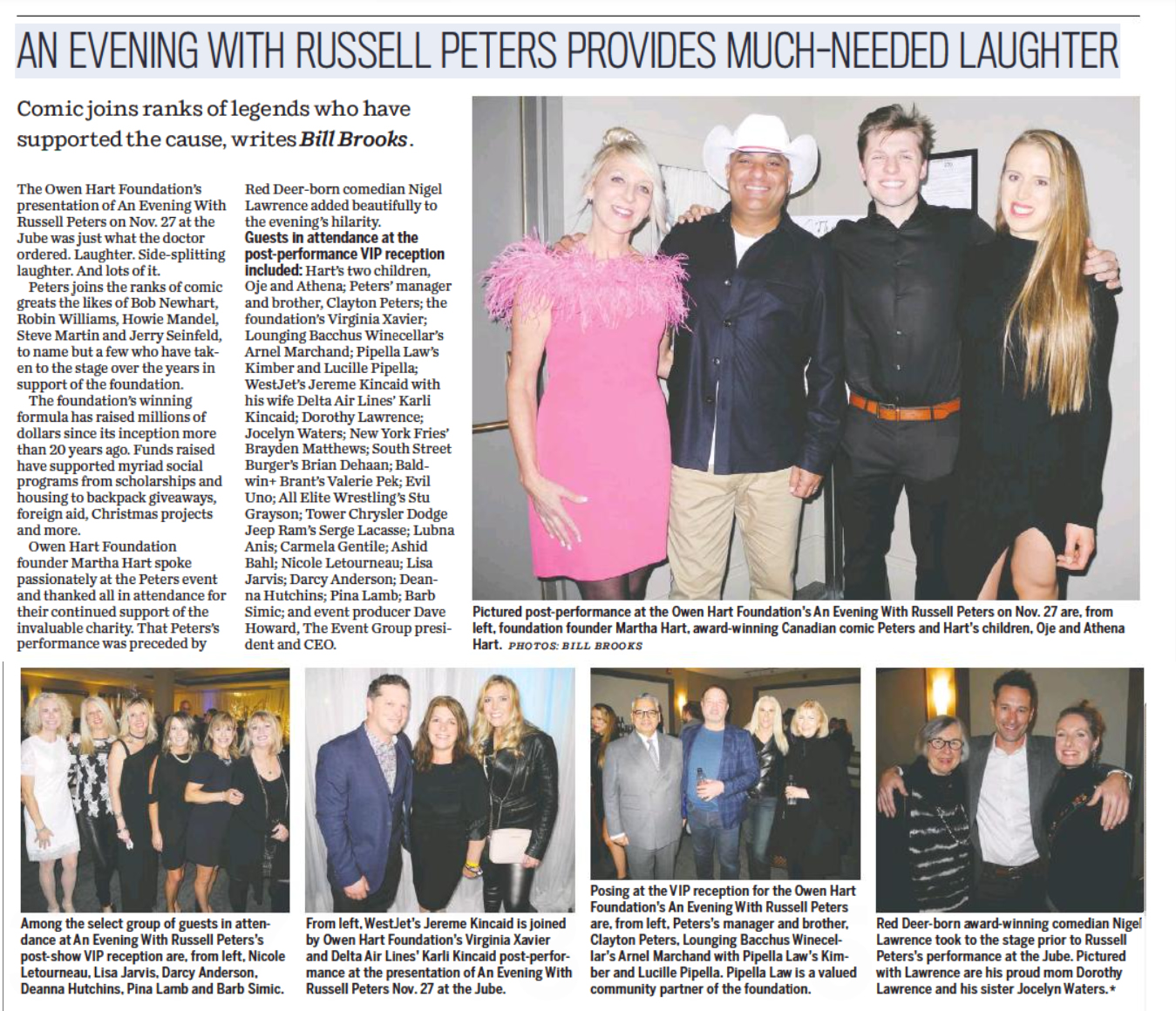 Inspired Albertan on CTV - Inspired Albertan: Rocio Martinez | CTV News.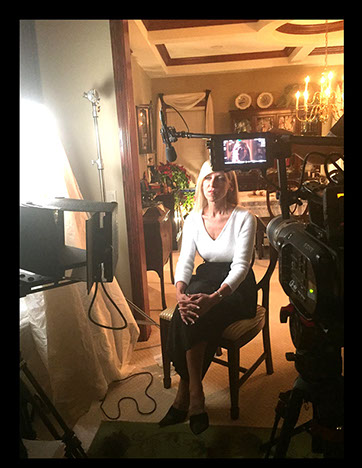 New York's Vice Media flew to Calgary to film OHF members Dr. Martha Hart, Virginia Xavier, Tammi Christopher, and Athena Hart for their upcoming Dark Side Of The Ring series airing this Spring on CRAVE TV in Canada. Then Filming with New York's Vice Media wrapped up in Toronto with OHF's Oje Hart and Dr. Martha Hart. Much thanks to Oscar nominated producer Evan Husney and his amazing VM crew (Jason, Adam, Andy, Dan, Eddie and Michelle) for all of their hard work. The Dark Side Of The Ring series will air this Spring on CRAVE TV in Canada.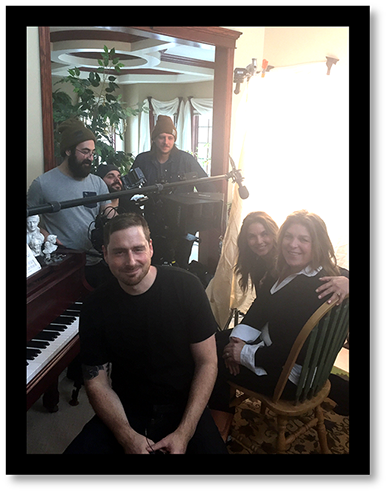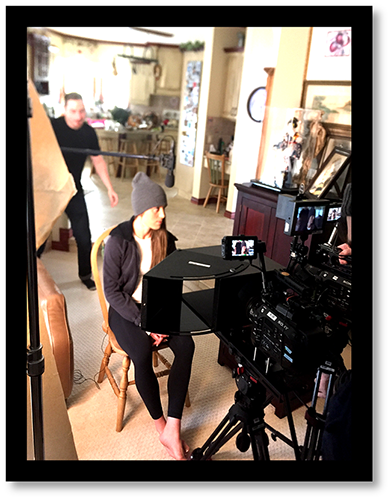 Related articles:
Brooks: Seinfeld headlines 20th anniversary of
Owen Hart ...
Bill Brooks, Calgary Herald ... 20th anniversary with a presentation of iconic comedian Jerry Seinfeld who performed two shows at the Southern ...
Seinfeld takes stage for 20th anniversary of the Owen Hart ...
Oct 6, 2019 - Martha Hart is the first person to admit she hasn't taken much time to ... to Calgary as legendary comedian Jerry Seinfeld will take the stage in ...
Comedian Jerry Seinfeld returns to celebrate another anniversary of ...
Calgary Herald-10 hours ago
???True to our tradition of presenting outstanding artists to the Calgary area, ... To date, Jerry Seinfeld is the only repeat entertainer the OHF has ...
Jerry Seinfeld signs on to perform at Owen Hart Foundation fundraiser
CTV News-13 hours ago
'An Evening with Alec Baldwin' to raise money for The Owen Hart Foundation on Nov. 30 at the Jubilee Auditorium
Calgary Herald
Actor, activist, chronic tweeter and all-around rabble-rouser Alec Baldwin will be holding court at the Southern Jubilee Auditorium on Nov. 30 in support of the Owen Hart Foundation.
Review: Elvis Costello mixes nostalgia with artistry
in Calgary show
Calgary Herald
Call it an early Christmas present for fans, or a wonderful gift in support of the Owen Hart Foundation ??? either way, it was difficult not to feel the warm glow inside ...
Owen Hart Foundation???s Annual Concert
CTV Calgary News
3 days ago - Martha Hart is in studio to talk about the Owen Hart Foundation???s annual concert in support of community programs, in memory of her late husband.
Bill Brooks:
Elvis rocks the house for the Owen Hart Foundation ...
calgaryherald.com ??? Arts ??? Celebrity
Jan 21, 2017 - Pictured at the SRO Owen Hart Foundation???s An Evening With Elvis Costello Detour Solo at the Jube are the music legend himself Elvis ...
Home Ownership Dreams Come True at Momentum
Posted by Carolyn Davis on September 21, 2015 in Get Involved, Money Management
???Many people are first drawn to the Owen Hart Home Owners program because of the opportunity to earn matched savings, which can result in participants having $14,400 for their down payment when combined with their own contributions,??? says Dean, ???But the core purpose of the program is to equip participants with the tools to better move into home ownership, and make informed choices in regards to the market, the use of housing professionals, and their personal money situations. We want our participants to make decisions that are right for them.???
Over the years Momentum has supported more than 130 families to move into their own homes and achieve a solid foundation toward a sustainable livelihood. The program couldn???t operate without its financial supporters???especially Martha Hart of the Owen Hart Foundation! She and her team works year-round to raise funds for this work.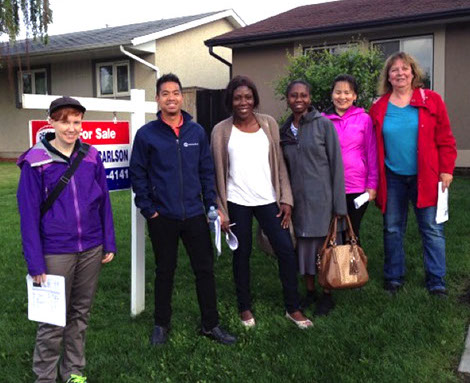 Last night was the final class for our most recent Owen Hart Home Owners program. OHHO is a special matched savings program for Fair Gains Graduates, who are ready to take their commitment to saving to the next level, and pursue the goal of home ownership. Putting aside enough money for a down payment requires serious discipline, especially for people living on lower incomes. Dean Estrella, the program facilitator, works with people so that saving for a home can become a reality. In fact, Dean is often part of a participant???s journey for several years as they learn savings habits, budgeting skills, and special knowledge to support a savvy home buying decision.