We provide opportunities for
hard-working people who have limited resources and unlimited potential.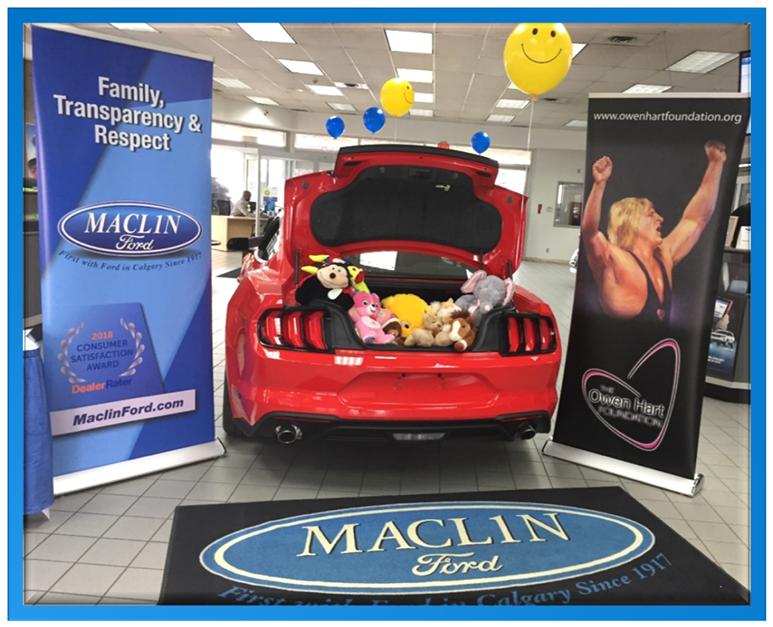 The Owen Hart Foundation celebrated the success of our 1st Annual Backpack Giveaway 2018, which included lots of fun for kids and families with balloons, stuffed animals, popcorn, and exciting door prizes.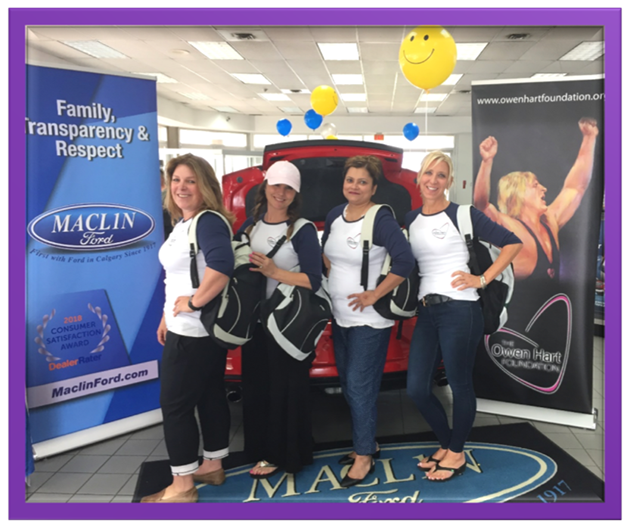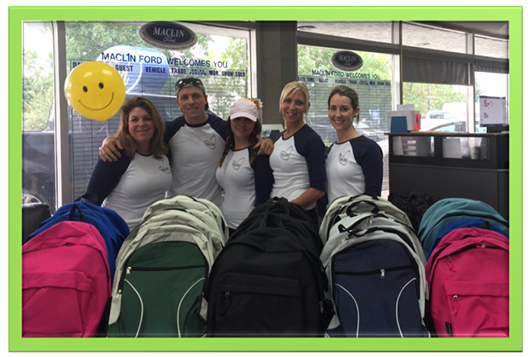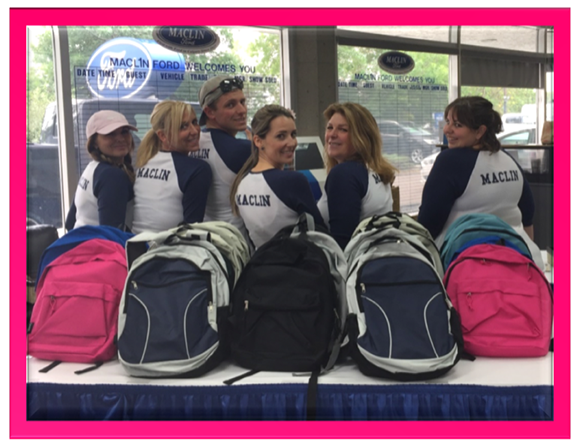 Maclin Ford???s Emily Kucick (centre) stands united with OHF committee members Tammi Christopher (far left),
Dr. Martha Hart, Oje Hart, Virginia Xavier as well as Maclin Ford???s marketing manager Ashley Cunningham
(far right).
Happy backpack recipients, Ryder (left) Grade 5, Kai (center) Grade 6, and Rhys Grade 3, with their wonderful and caring mum Kim. Sweetest Kids Ever! Good luck in school this year boys!
Martha and Oje Hart with Junior Foods OHF Sponsor Representative Brayden Matthews and his adorable son Declan holding up gift certificates to their South Street Burger / New York Fries restaurants that they donated to all backpack recipients! Thank you so much to Junior Foods for your tremendous generosity! All families immensely appreciated your kindness.
Maclin Ford???s General Manager Justin Chang with Oje Hart welcomed backpack recipients while working at the door prize entry table. Door prizes included draws for a beautiful gift basket, 2 separate sets of tickets to two Stampeder Football Games, and 2 tickets to Alec Baldwin on Friday Nov 30th. Good work guys!
All winners were announced directly after the backpack event closed and the video of Dr. Hart picking all winners can be viewed on the Maclin Ford Facebook Page.
Lovely sisters Amelia (age 7 - left) and Annie (age 10) joyfully helped serve popcorn all day long to our backpack recipients.
Kids helping kids - So inspiring!
Cheery backpack recipient Jacob Charles with happy loving mum Angel Nagy.
We hope you have a fantastic head start to your school year Jacob!
The OHF Committee Members (Virginia, Tammi, Lubna, and Martha) happily display some of the great backpacks donated by ConocoPhillips for our 1st ever big backpack giveaway!
Thank you so much to Shelley Forbes of ConocoPhillips who donated so many amazing items including a variety of stuffed animals for kids, and very nice metal coffee thermos cups in durable cloth carrying bags for all of the backpack recipient???s parents!!
The OHF/Maclin Ford crew getting multi-colored stuffed backpacks organized. Backpacks contained notebooks, pens, pencils, pencil crayons, pencil case, post-it notepads, reading books, erasers, chap stick, gift certificates to South Street Burger & New York Fries restaurants, as well as other odds and ends. A big thank you to our sponsors ConocoPhillips, Junior Foods, Pipella Law, The Event Group, and Richmond Dental for helping provide products to fill backpacks.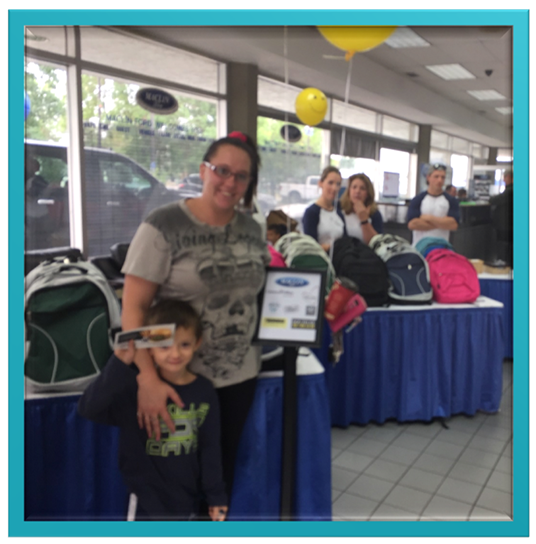 Thank you so much to Global News and Linda Olsen,
as well as The Fan 960 and Eric Francis
for providing excellent coverage of our
1st Annual Backpacks For The Community Event!!
Thank you also to all other media outlets who aided in spreading the word! Check out the great story on Global News.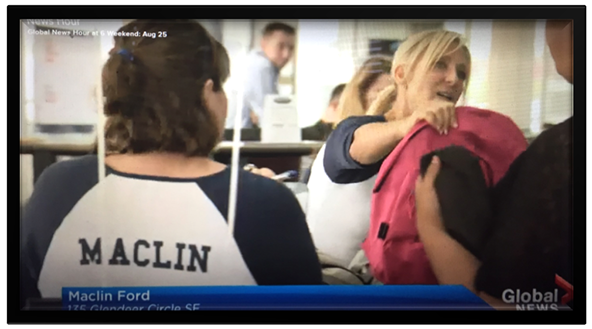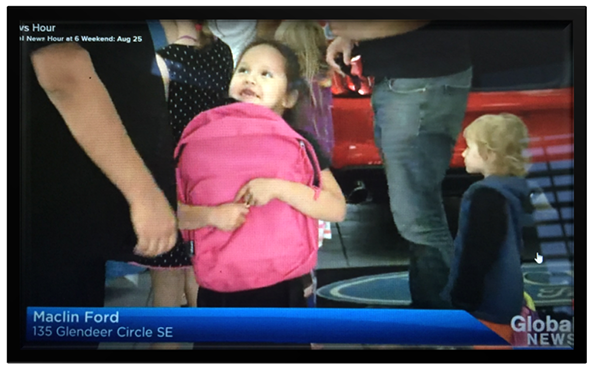 Thank you again to all sponsors, media, backpack recipients, and their devoted parents for making our 1st Backpacks for the Community event a big success!
The OHF & Maclin Ford aim to provide 1000 backpacks in 2019!
Help us make it happen!
Contact the OHF or Maclin Ford for details on how to help!
???Only a life lived for others is a life worthwhile.???
Albert Einstein